Sales are up, inventory restrictions are down, and one thing is for sure — you need a 3PL.
The problem is, choosing the right one is harder than you imagined. The market for 3PLs has exploded in recent years, and it's getting harder and harder to cut through the noise and find the right partner.
The good news? Despite massive growth in the 3PL market, you're coming to this decision at a great time.
Across the board, 3PL providers are improving their capacities and technologies to meet changing consumer expectations. In fact, 93% of companies felt their 3PL partnership went well in 2020, while 83% of shippers believed their 3PL helped them improve customer service.
But despite these firm steps forward, not every 3PL can handle the complexity of a high-growth multichannel brand.
In this guide, we'll break down the key factors to look out for to set your store up for long-term success in a 3PL partnership. Let's get started!
Table of contents
What is a 3PL?
How can a 3PL help you dominate your niche?
How to find the right 3PL for your growing brand
Need help managing your growing inventory? Find out how Flieber makes it easy.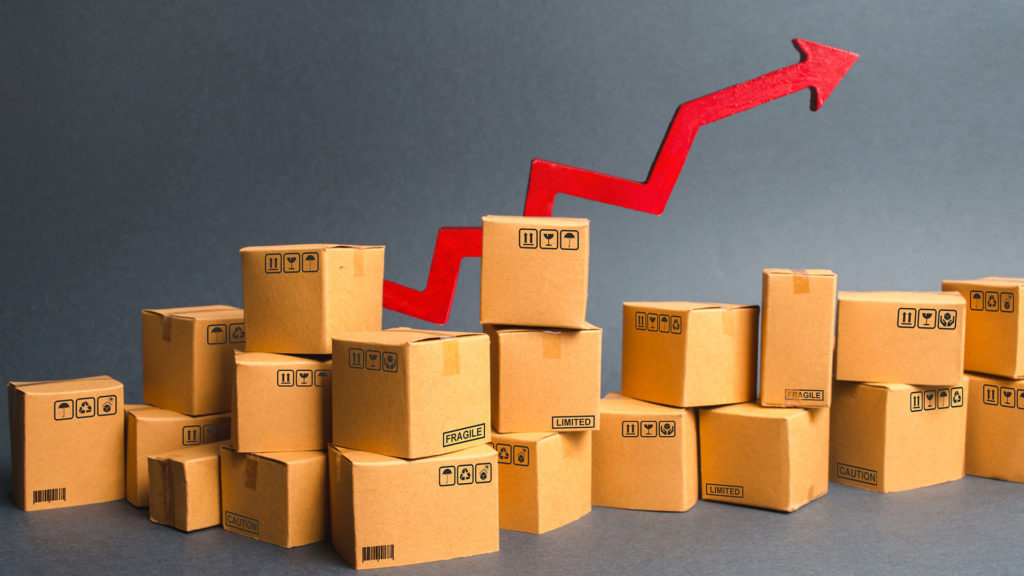 What is a 3PL? (And is now the right time to hire one?)
At this stage in your ecommerce journey, you already know a 3PL's main job is to take shipping and handling off your plate.
For many online retailers, a 3PL can be a cost-effective option once you hit 20 or more consistent orders per day, with at least $30 as the average value. At this point, the right 3PL can help you protect two of your most precious assets: time and money.
But when is the right time to hire a 3PL? And what type of 3PL is right for your brand?
Unfortunately, the answer is different for every business.
Some companies jump into using a 3PL as soon as they launch, while others hold back until they have no other choice.
To decide if a 3PL is right for you, it's important to do your homework and take the time to map out your options.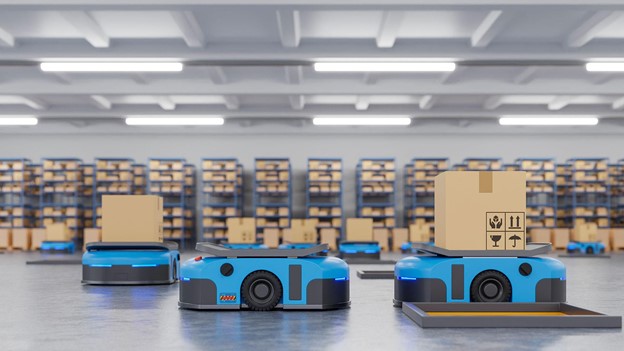 How can a 3PL help you dominate your niche?
As an ambitious retailer, scaling your sales is always the goal — but supply chain issues and capacity-related problems can keep you from hitting your targets.
Luckily, the right 3PL can help you overcome these challenges and elevate your revenue.
Here are some of the ways a great 3PL can help you win:
Reinforce your existing fulfillment strategy: Do your carriers have impossible restrictions? Is self-fulfillment definitely not an option? Don't sweat it. A 3PL gives you a solid plan to reduce your reliance on marketplace fulfillment (looking at you, Amazon FBA) and standard postal services.
Increase your revenue capacity: As your store grows, you'll inevitably get busier. A 3PL frees up time for revenue-generating tasks like launching new products, marketing your business, or entering a new market.
Sharpen up business operations to get ahead: Competition is tough in ecommerce. A great way to set your store apart is simply by offering consistently smooth processes and speedy delivery times. Some 3PL solutions can help you offer one-day shipping and hassle-free returns to give you a competitive edge.
Save cash: Since 3PL solutions cover many backend tasks, you can actually save money by working with them. For example, you can consolidate things like ocean container costs and warehousing, leaving more money in your pocket. Plus, you won't need to worry about the costs of hiring staff to handle those logistics.
Ready to scale smarter? Find out how Flieber can help increase your profitable sales.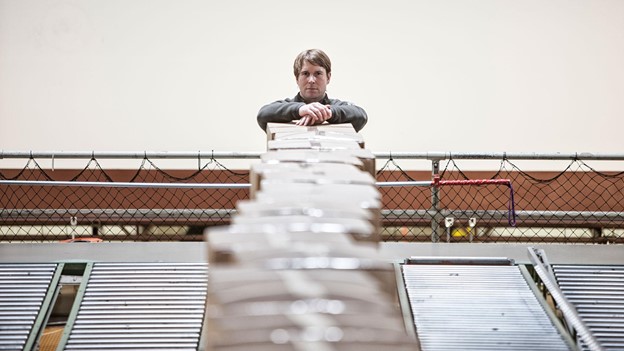 How to find the right 3PL for your growing brand
Step 1. Create a long-term order fulfillment plan
First things first, to find a 3PL who can meet your business needs today and tomorrow, you need to develop a long-term order fulfillment plan.
The trick is to think about where your business is today and where you want it to be tomorrow.
Here are a few questions to help you build a clearer picture of the 3PL you need:
Do I want my store to go cross-border?
Do I have any big product launches planned?
Where do I see my store in the next one, three and five years?
To save you from expensive downtime and wasted labor hours, plan even the granular details, like ensuring top-performing products are placed in easy-to-reach areas in the warehouse so that operatives can locate and dispatch them quickly.
With this said, it's important you know what your 3PL can and can't do. A 3PL is excellent for boosting productivity and reducing risk, but you'll want to think about how they'll cope if you experience massive growth.
Do I want my store to go cross-border?
Do I have any big product launches planned?
Where do I see my store in the next one, three and five years?
Step 2. Carefully gauge capacity
Before you expand your product lines, consider whether your 3PL can cope with the additional volume and if you're ready for the extra costs. Remember, not every 3PL can handle the complexity of a high-growth multichannel brand or large product selection quantity.
For example, say you start to hit 40,000 orders over 10,000 items on 5 sales platforms. Not only will you need your own warehouse section, you'll also need a better way to track and optimize your reordering workflows across all those SKUs and sales channels.
If you aren't willing or able to self-fulfill as your store grows, it's best to optimize sales of your existing products until you can find a well-equipped 3PL, rather than risk overwhelming a smaller one and potentially going out of stock.
Here are some of the criteria to look for in order to choose a 3PL who can grow right along with you:
Scalability: The right 3PL should support your present and future growth so you can reduce costs, improve shipping times and win more customers.
Flexibility: The more adaptable your 3PL, the better. For example, providers who offer different shipping options are ideal (think: designated day shipping, plus more economical options with longer lead times).
Multi-site operations: Your 3PL should also have multiple sites in your key operational areas to help reach customers sooner.
Cost-effective: Over time, the 3PL should help you reduce backend costs by giving you access to special shipping rates and reasonable warehousing fees.
Multiple product lines can be tough to manage. Discover how Flieber can get you back on track.
Step 3. Use your long-term order fulfillment plan to find the best 3PLs
Once you have your list of goals and needs mapped out in your long-term fulfillment plan, use them to guide your research and screen for the top 3PL providers who meet your criteria.
Here are some of the key traits to look for in a great 3PL:
Strong track record: Your 3PL provider should take their role seriously. A great way to suss this out is by ensuring they have good delivery times and low error and lateness rates. To find this information, you can look through online reviews, ask for recommendations from business groups, or browse popular retail publications.
Security-conscious: The right 3PL will be totally reliable, trustworthy, and have high security standards. You'll be storing products worth thousands, if not millions, of dollars with your 3PL warehouse — they need to be able to protect your investments.
Great tech setup: To ensure your transactions go smoothly, look for a 3PL with open integration capabilities and on-hand tech support.
Risk management and business continuity plan: Look for a 3PL provider with a disaster recovery plan so that if any issues arise, you know you'll be able to stay operational.
Step 4. Do your due diligence before you commit
Before you sign on the dotted line, it's a good idea to run some checks to verify whether the 3PL is as good as they say they are.
Here's how to make sure your potential 3PL is right for you:
Learn which services they offer
Determine their stated (and actual) capacity
Check all relevant certifications
Collect and check references
Get to know their claims process
Do a test run for a set order or period of time
Understand the 3PL's future plans (e.g, expansion, downsizing, etc.)
Get to know their internal risk management processes
Here are some questions to help you vet a potential 3PL candidate:
Does the 3PL have strong and secure relationships with key carriers?
Do you need a second/third/fourth backup carrier?
What if they all fail at the same time? What will the 3PL do?
Step 5. Optimize your inventory for smooth stock management
In the world of ecommerce supply chain management, there are always fires to put out.
For a truly successful 3PL partnership, it's important to support your transition with an inventory optimization solution that gives you full visibility into your supply chain.
Your inventory optimization system should offer:
Integrations with your 3PL's software
Accurate inventory forecasts
Algorithms to synchronize sales pace and inventory availability
Unlike most inventory management solutions that offer forecasts roughly as accurate as a coin toss, Flieber gives you forecasts that are on average 40% more accurate.
Our unique inventory optimization system uses machine learning to predict future inventory availability so you can trigger purchases and transfers in real-time, and ensure you always stay in stock.
The right way to work with a 3PL provider
Taking on a 3PL can feel like a lot to handle — but if you're well-matched, the right provider can create the breathing room your brand needs to scale.
From knowing what your business needs, to doing your due diligence as you search, the right approach to selecting a 3PL can go a long way in creating a seamless and scalable supply chain.
Take time to find a 3PL that can fulfill your current obligations and grow with you to support changing consumer demands — and before you know it, you'll be spending less time putting out logistical fires and more time driving revenue.
Ready to take your ecommerce business to the next level? Find out how Flieber can get you there faster.