E-commerce has ushered in the modern-day gold rush.
In the US alone, e-commerce sales are tipped to hit over $563 billion by 2025, while global e-commerce will account for 22% of retail sales by 2023. 🔥
But with the e-commerce market also growing increasingly competitive, you'll need to do something special to stand out from the crowd.
That's where supply chain optimization comes in.
Polishing your supply chain can do more than reduce costs—it can also increase customer happiness, unveil new growth opportunities and fuel your expansion.
But supply chain optimization isn't for the faint-hearted. It takes a lot of strategic planning, testing, and patience to pull off.
In this unmissable guide to supply chain optimization, we'll share what it takes to build a picture-perfect supply chain, and deliver proven tips and tactics to help you build a supply chain that works for (and not against) you. Let's dive in.
Table of contents
What is supply chain optimization?
8 elements of a world-class supply chain
How to win at supply chain optimization in e-commerce
Ready for full transparency in your supply chain? Discover how Flieber can help.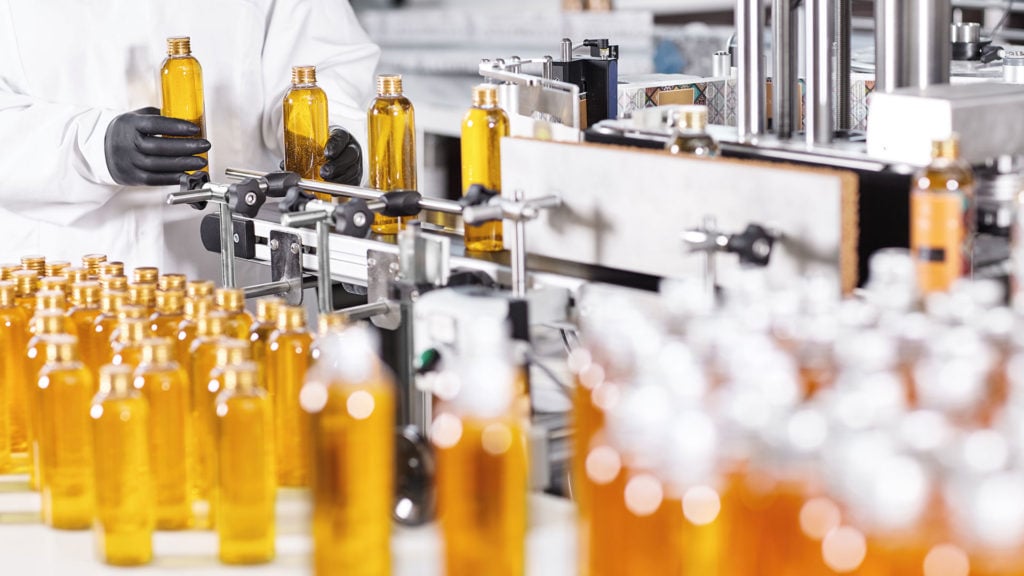 What is supply chain optimization?
Supply chain optimization involves regularly improving your supply chain from end-to-end. The goal is to operate at the highest efficiency and productivity rates possible at each stage of the manufacturing, fulfillment and shipping process.
With an optimized supply chain, your company will see optimal stock placement, reduced costs, increased profit margins and customer satisfaction.
Here are the key areas to target in supply chain optimization:
Manufacturing
Testing
Trucking
Shipping
Customs
Storage
Fulfillment
Once you know which manufacturing and supply areas to zone in on, you need to understand what elements to seek out, identify or implement in each part of your supply chain.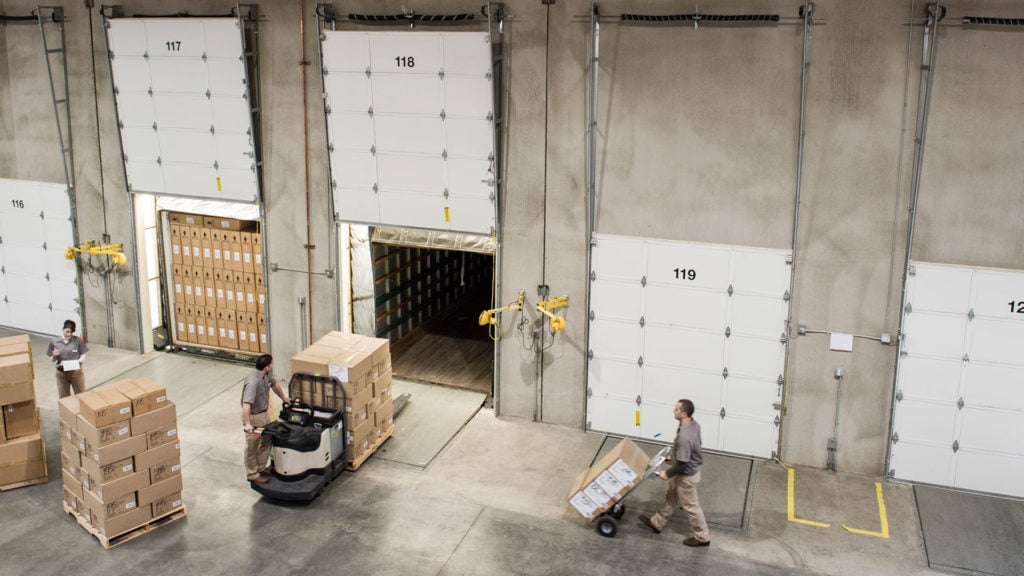 8 elements of a world-class supply chain
If you've been in the e-commerce game for long, you know your supply chain needs to operate smoothly in order to maintain results and scale. But what does it actually take to hit the supply chain optimization hall of fame?
Here are some essential traits to build into your supply chain for peak profits and productivity:
Full visibility: A 360-degree view of your supply chain is vital to staying on top of what's really going on in your business so you can make informed decisions, even when the occasional fire needs putting out.
Cost reduction mechanisms: Your supply chain should include measures that automatically help you save cash, e.g., shipping multiple items together or setting stock buying timelines to reduce costly rush orders.
A productivity-centered strategy: Swift and efficient processes are essential for success, from sourcing amazing products to using highly trained fulfillment personnel.
Built-in profit: When you build your supply chain with profit in mind, you allow your brand to scale sustainably. Make sure you have clear profit margins and unit minimums in place.
Safety-first approach: While you want to keep costs low, it shouldn't come at the expense of safety. For example, if a product's packaging is cheap but likely to increase fire risk, it's not worth it.
The right customers: When you market to people that want and need your products, you allow goods to flow through your supply chain seamlessly. Customers can also inform buying decisions, improving turnover.
Flexibility: Nothing in business is constant, so it's crucial to build an agile supply chain you can adjust to fit your circumstances. Plus, it'll give you a competitive edge over brands with more rigid inventory and supply chain structures.
Reliable suppliers: Great suppliers are essential to keeping your supply chain running smoothly. For example, when suppliers manufacture on time, it reduces stockouts, rush fees and stress.
Struggling to optimize your supply chain? Let Flieber give you a hand.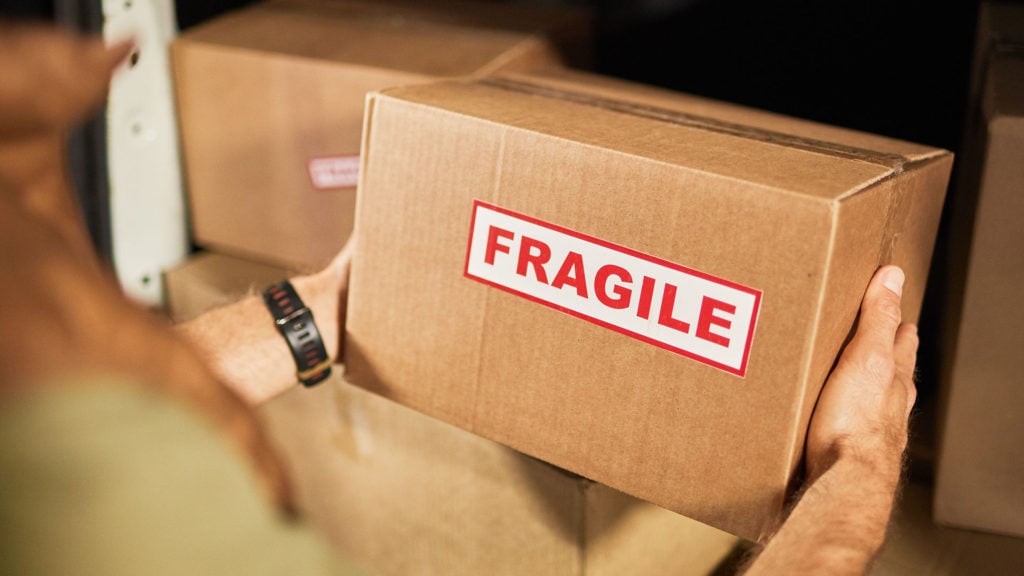 How to win at supply chain optimization in e-commerce
Ensure every link in your supply chain works in unison
To produce the efficiency and productivity needed for ultimate business success, each step in your supply chain must complement the next.
One of the best things about supply chain optimization is it eliminates clunky, manual processes so your store can thrive.
To help you get started, let's break down some of the tasks you'll need to complete for true supply chain optimization:
1. Product design
Create items your target customers want and need.
Listen to customer product reviews to make improvements that increase satisfaction and limit returns.
Ask customers for feedback and run polls to uncover new product ideas.
2. Manufacturing
Build time buffers into your production timelines to reduce the impact of complications and delays.
Create standard operating procedures (SOPs) for all key tasks (think: sourcing, sampling, manufacturing, packaging, labeling and freight).
Ensure products are high-quality, with multiple quality assurance checkpoints to spot issues early.
3. Inspections
Ensure all goods are checked by a reputable inspection company, no matter the order size.
Use accredited inspection companies to verify the factories you work with and assess the goods they produce.
Set aside time in your production schedules for thorough inspections, so they aren't rushed and issues don't go undetected.
4. Trucking and freight
Keep a close eye on global events which can impact shipping rates.
Find a reliable freight forwarder and always get large orders verified by an inspection company.
Bulk ship items by sea from the closest shipping port to keep transport costs low.
5. Customs
Create and keep an updated customs requirements list for each country you trade in. Include things like packaging and contents rules.
Schedule time to set up accounts and fill out the necessary customs paperwork early, or have an experienced broker manage the process for you.
Avoid breaking any rules to skip on penalties, product seizures and time-consuming admin (e.g., failing to declare product value or shipping prohibited products).
6. Warehousing
Find a warehouse that can store your items in the optimal conditions required for your products.
Spread your stock into multiple warehouses to reduce risk exposure if one warehouse needs to close.
Assess your warehousing space quarterly to ensure the storage fits your brand's needs.
7. Fulfillment
Partner with a multi-location fulfillment company that has sites in the region(s) you operate in.
Run 'mystery shopper' tests on your fulfillment service to ensure your goods arrive on time and in good condition, and that your returns process is painless.
Keep an eye on your fulfillment and order returns costs to ensure they remain low.
Every supply chain comes with many moving parts. Find out how Flieber's inventory optimization solution can help keep it easy.
Audit your suppliers
Supplier actions have a huge impact on business operations—with the results manifesting itself in areas like product availability, quality and of course, sales.
For example, say you sell a table on pre-order which some customers buy, but your table manufacturer's production run then falls behind by two weeks. (Hint: This story doesn't end well.)
Issues like this don't just waste money on unused warehousing, but customers also have to wait two extra weeks, which dampens their shopping experience—and their love for your brand. 💔
The solution?
Improve supplier quality by finding trustworthy, flexible suppliers that create products which will match or exceed customer expectations. Once you have these relationships in place, conduct regular reviews to assess your suppliers' performance and work with them to improve your offerings.
Upgrade your inventory optimization system
When it comes to supply chain optimization, your results are only ever as good as your tools.
Basic systems can be helpful with automating time-consuming repeatable tasks, but the limited forecasting functionality can ultimately lead you astray—causing issues like stockouts, overstocks and lost inventory. And using multiple systems to try to fill the gaps can actually cloud your supply chain visibility even more.
The fix is to use an all-encompassing inventory optimization platform that can:
Produce reliable inventory forecasts
Provide complete supply chain visibility
Align all your supply stakeholders
Automate repeatable supply chain tasks
Provide real-time data and updates
At Flieber, we built our AI-enabled inventory optimization platform to have all these qualities and more.
Our system goes far beyond restock automations to help online retailers align their sales pace and inventory for optimal stock levels across any number of sales channels.
Flieber also helps e-commerce businesses refine their decision-making by deploying highly accurate forecasts (80.1% on average) and clear supply chain information so they can take the next best action needed to keep the entire supply chain on track.
Avoid supply chain complacency like your business depends on it (because it does)
Once you start seeing results in your supply chain optimization strategy, it can be tempting to take your foot off the pedal. But resist the urge.
Despite the essential role supply chain optimization plays in an online store's success, it's still an after-thought for many. (In some cases, businesses don't consider optimizing their supply chain at all. 😱)
The good news is you can push your brand miles ahead of the competition by continually sharpening up your supply chain leading to more sales, increased brand loyalty and better profits.
And when you're ready for better visibility and simplified decision making, Flieber can help. Schedule your free demo today to find out how easy it can be to master your e-commerce supply chain.
Ready to uplevel your supply chain? Get started with Flieber.