Status Before Flieber (July 2019)
5 years in business
200 items
$1M in Amazon sales
Results 6 Months After Joining Flieber
48% increase in sale levels
8% reduction in inventory levels
46% reduction in stockouts
93% reduction in time spent
Results 18 Months After Joining Flieber
120% increase in sale levels
16% reduction in inventory levels
76% reduction in stockouts
94% reduction in time spent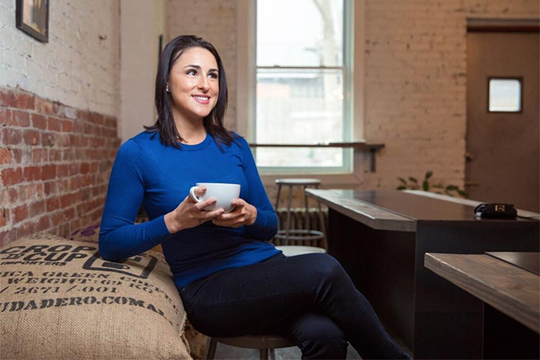 For many online retailers, hitting it big on Amazon feels like the ultimate dream. But what really happens when your store gains momentum?
For most owners, inventory operations is the first thing to start slipping. And the impact on sales can be huge.
"After we got to the $1 million mark in sales on Amazon, it started to become really difficult to forecast inventory," Rachel recalls.
Rachel Gutierrez is founder of Bom Dia Brands LLC—a multi-million-dollar ecommerce company that's serious about coffee. Their coffee brands are loved by coffee addicts all across the world. Even Martha Stewart is a fan!
"With coffee, we want to make sure we have fresh goods. We don't want to hold too much inventory versus the chance of being out of stock if we don't hold enough. It just kills me every day, because it's lost sales," explains Rachel.
Five years in (July 2019), Rachel found herself selling over $1 million on Amazon. But success wasn't without its challenges. Here's how Rachel got a handle on her entire inventory operation, resulting in a 120% bump in sales and countless hours saved in the process.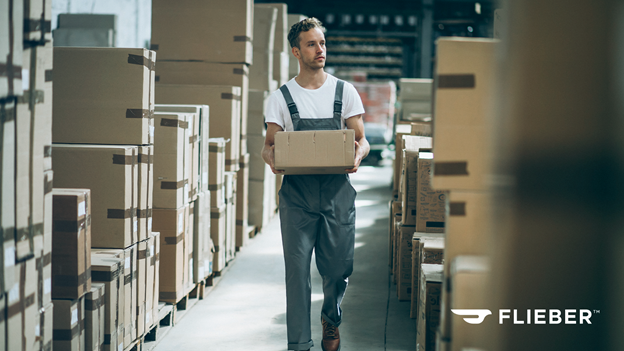 Reducing overstocks without full-time help
After five years of hard work, Rachel had a serious champagne problem on her hands.
"It was getting more difficult to forecast because we were adding so many new items. Out-of-stocks were a big concern," she recalls.
Bom Dia Brands had just hit $1 million on Amazon and while she was grateful for the growth—she knew she'd have to find a way to reduce stockouts and prevent sales from slipping through the cracks in their inventory.
"I looked into whether we needed to hire somebody, but at the end of the day what Flieber's doing is exactly what we needed. Their forecasting had a lot of important metrics in addition to what Amazon's looking at. It's just a more reliable way of forecasting."
Before making any big hiring decisions, Rachel set out to see if she could find an inventory optimization platform that would:
Automatically analyze and synthesize information from deep sales and inventory data.
Unify supply chain communications for better visibility and decision making.
Go beyond Amazon's IPI to assess sales cyclicality, ranking influence, and price variation for more accurate forecasting.
That's when Rachel bumped into Flieber.
"Right when the Flieber team started sending the orders and communicating with the suppliers and I realized how seamless it was, a huge weight was lifted off my shoulders. I look at the orders every week and it's like they did the work for me. I just have to look at the order and approve it."
As the first inventory optimization platform to use longer-term forecast periods (60 to 90 days) and combine it with supply chain data, trends and seasonality to get accuracy rates as high as 80.1%, Rachel knew Flieber would be the reliable inventory platform she needed.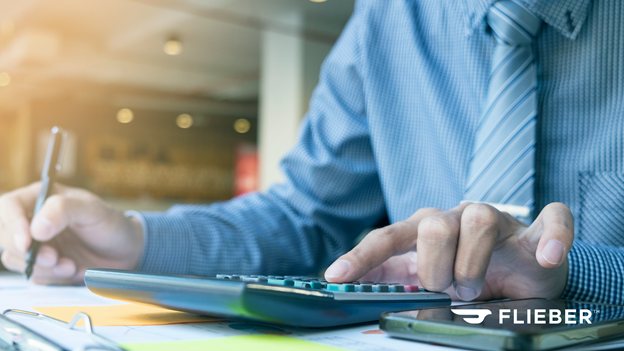 Boosting sales by 120% (with Monday mornings free!)
Since moving to Flieber, Rachel has found herself with more time (and fewer headaches).
Flieber has seamlessly integrated with Bom Dia Brands's existing systems on Amazon and the results speak for themselves:
Stockouts were reduced by 46% after 6 months, and 76% after 18 months.
Time spent on inventory management operations dropped by 93% in 6 months, and 94% in 18 months.
After just 6 months, Bom Dia Brands Coffee's sales grew by 48%, and after 18 months, their sales rocketed by a massive 120%.
With a little help from Flieber, Rachel and her team finally have more time to focus on the big picture.
"Instead of waking up Monday morning and having to run all of the numbers for the next two days, I was able to just approve Flieber's recommendations. They've been like an extension of the team."
With Flieber, the Bom Dia Brands team has gone from stressing about stock levels and being swamped with manual stock management tasks, to simply glancing through Flieber's forecasts and approving its recommendations every week.

And the best part is they continue to reap the rewards, increasing sales and claiming more turf on Amazon—without the hassle.
If your inventory optimization platform is costing you time, money, customers, and sleep—it's time to make a change.

Reach out to us anytime to speak with a Flieber expert. We'll show you how easy it can be to transform your inventory operations from the inside out.