Your business is booming, sales are increasing, your brand is expanding… but now what? It's time to get the logistics in place to make your customers happy with fast and efficient order fulfillment. While it may not be the most glamorous part of the e-commerce world, delivering your product on time is an important part of the consumer's experience…
Having an efficient fulfillment strategy has never been more important as buyers have come to expect packages to arrive fast and affordably. An extended wait time for a product to arrive can tarnish the customer's experience, no matter how impeccable the product or savvy the marketing is. According to a 2021 survey by Digital Commerce 360/Bizrate Insights, 68% of consumers factored in fast shipping when making an online purchase.
Thanks to evolving technology, there are many options for businesses when it comes to managing orders, but how do you pick what will work best for your company's specific needs? Here's what to consider in order to make an informed decision that fits your business.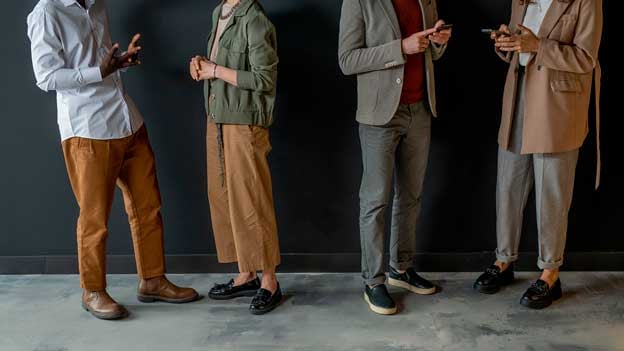 Know Your Customers
Before you can begin to choose a strategy that works for your company, take time to analyze information about your customer.
Who is your typical customer?
Are they buying from outside of the United States?
Are they in higher shipping zones from the location of your inventory?
What types of products are in high demand?
Does demand fluctuate depending on the time of the year?
It's important to also consider what we know about online consumers. Now more than ever they expect orders to be filled quickly. Slow shipping or inefficient fulfillment results in revenue loss, bad reviews, and lost customers.
Knowing consumer locations and shopping habits can help your team consider the pros and cons of your current fulfillment plan. As businesses compete with Amazon's accelerated shipping capabilities, how can you keep your fulfillment speed relevant, while maintaining your bottom line?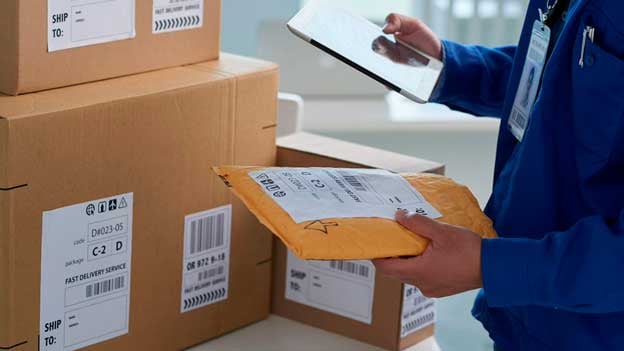 Know Your Shipping Options
Consider the destination for the majority of your products. Are they being shipped locally from your warehouse? Can you offset the cost through the price of your product, while still keeping it appealing to the consumer?
When a small business is just starting out, it's not uncommon to start with USPS. It's familiar, reasonable, and well…there. As orders grow, becoming well versed in shipping rates will help determine what makes the most sense in terms of the location of your inventory. UPS and DHL Express are often used to ship in North America. As your business grows, your shipping volume history could also be used to access discounted shipping rates.
Evaluating your shipping costs can help you to strategically plan warehouse locations. The goal is to have your inventory centrally located. By limiting the distance traveled, you are saving valuable time and money.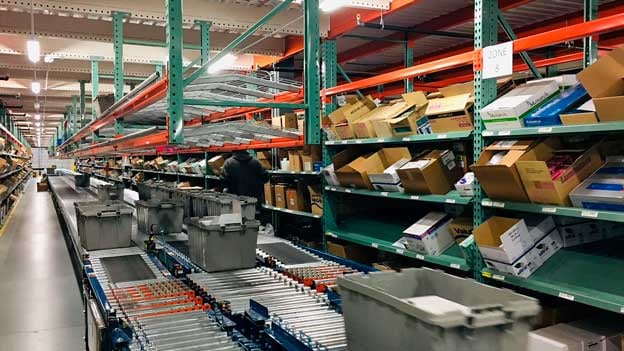 Is Self Fulfillment Right for Your Business?
Now that you've considered your customers, their location, and your options for delivery, it's time to decide if your business can handle the demands of filling orders independently. If your customers are mostly local, you might decide to continue doing it yourself, but may need to hire additional personnel. However, if customers are further away, it will be very expensive to offer fast fulfillment on your own (you can learn more about the complexities of fast fulfillment here).
You might also consider Customer Relationship Management (CRM) software that can be used for your small business. It can help to organize sales data, manage shipping information, run specific reports, and track inventory. Setting up a CRM can help organize the logistics of your orders and returns while providing valuable information to your marketing team. Even with a CRM, there will still be a need for picking, packing, and shipping to complete the order.
In order to make this model work, your team should analyze your ability to create a network that can allow inventory to be moved fast, while also being cost-effective.
At some point, growing businesses realize that doing everything in-house is too time-consuming and can be more cost-effective by outsourcing. Even if you are able to handle the demand now, it's important to consider future growth and how you can plan for your business to expand.
Two Different Outsourcing Options
On-Demand Warehousing
On-demand warehousing is an option for retailers who need access to flexible space. By utilizing a network of warehouses, brands can take advantage of available space without the commitment of a long-term contract. This would be useful for businesses who benefit from buying in bulk, allowing the option to pay for storage space as needed.
When a brand is expanding, this network of warehouses is a valuable way to get inventory closer to customers. It helps businesses to offer faster shipping rates, making it competitive with other speedy shipping companies. It is also a way to test out expansion and logistics without signing on to a lengthy contract. It gives a business much-needed time to do their research and determine how to optimize fulfillment for their expanding business.
Third-Party Logistics Providers
Outsourcing to a Third Party Logistics (3PL) provider takes the guesswork out of order fulfillment. From maintaining the warehouse inventory, picking and packing, labels, and shipping, — it's all handled in one place.
There are countless options when it comes to choosing a 3PL. Keep in mind that a fulfillment center is only as good as its tech. This means having an IT team that can integrate both sides, but also quickly troubleshoot and fix issues as they arise.
Researching which 3PL has the expertise to best match your needs is important. Here are some specifics to consider when comparing third party logistics providers:
Do you consistently ship internationally?
Does this provider offer 2-day, next-day, or same-day shipping options?
Does your product require large or unique packaging?
Do you need to consider refrigeration or temperature control for your product?
Are warehouses for this company centrally located for your customer?
What information can they provide about their technology and customer service support?
You can find out more about choosing a 3PL here. There are many perks for using a 3PL, including their warehouse locations, flexibility to increase or decrease your storage needs, and more economical shipping rates. If chosen carefully, a well-run third-party operation can allow you to get back to managing your business and using your time to plan how to expand your brand.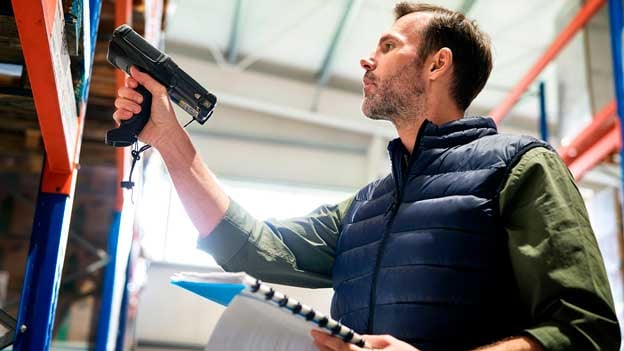 Pro Tip: Consider an Option that Offers Room to Grow
Choosing the right fulfillment strategy isn't a one size fits all solution. Depending on your business, completing orders in-house might work with the right logistics software employed. As you grow, you may need to analyze your current strategy and outsource to find more cost-effective ways of getting your product to consumers.
Growth and expansion is the goal of any good e-commerce business. Understand that the strategy that works for you today, will need to grow along with you. Investing time to find the right partnership with a third party can create a well-run fulfillment campaign. It might take time, but finding the right fit will result in happy customers and save you time and money.